How did American ninja warrior inflatable obstacle course become popular?
Views: 104 Author: Site Editor Publish Time: 2021-01-21 Origin: Site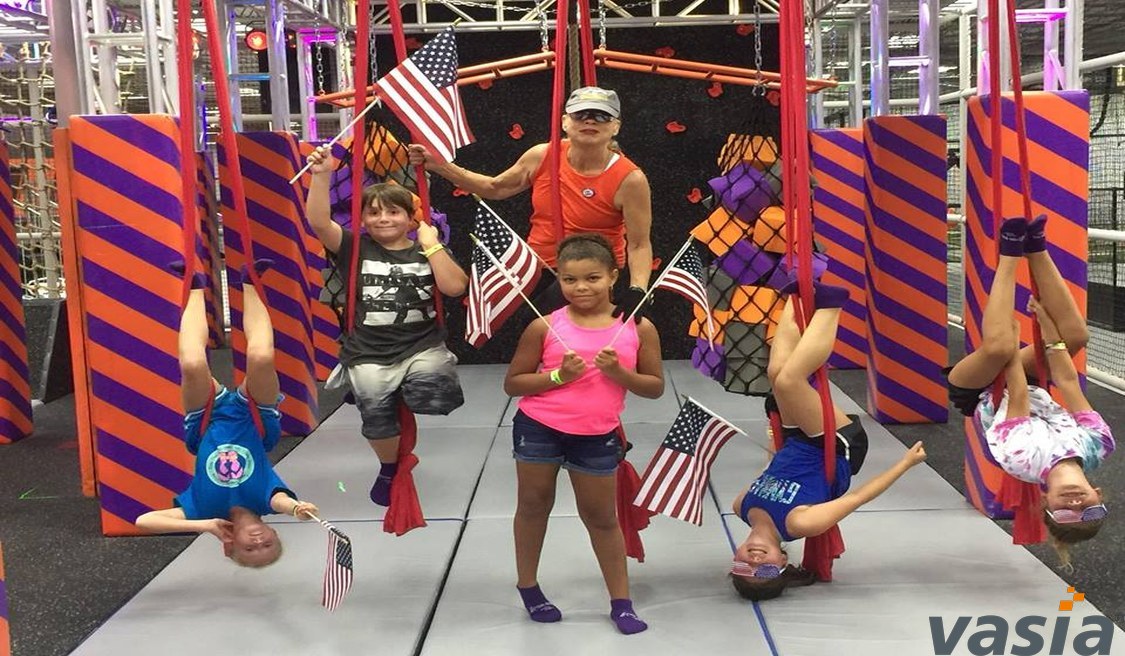 Why Does Warrior Road Become Popular?

What's

w

arrior road?
Warrior road also know as Ninja road and Ninja space. It is one of the more popular games in the trampoline park. It's a TV show originated in the United States, that includes various activities such as crossing the jungle, U-shaped ladder, silk belt, sponge zone, hanging doors, walking bridges, floating bridges, crawling nets, lifting rings, foot rings, sky ladders etc..
It is a new way to challenge your balance ability, strength and agility in all directions. The challenger strives to complete these challenges to achieve the improvement of comprehensive ability. It's very suitable for children and adults.
Why did warrior course become popular?
1. Adventures and funny
Ninja Course aims to create interesting adventures by blending running, jumping, climbing and balancing meanwhile to provide amazing exercise, which can develop children's physical fitness and perseverance. After successfully passing the level, it will bring joy and a sense of accomplishment to the player.
2. Safety and joy
When you experience some functional activities such as circular skating, cornice walking, wall height, swing rope, balance beam, cloud ladder etc. Don't be afraid if you fall on the way! Even if you fall off, the soft sponge will greet you. That's safe and fun.
3. Enhance the children's body coordination
Playing Ninja Course requires mobilizing all parts of the body to coordinate operation such as hands, feet, eyes and body. So it can promote the coordination of the children's body and make them more flexible and responsive. Which has great benefits for promoting physical development and enables children to explore the environment to satisfy its curiosity.
At the same time, it is accompanied by dangers, so we must do a good job of protection. But children are forbidden to climb because of fear of danger, the child is safe, however their sense of engaging in sports, passion for practicing skills, desire to explore the environment and interest in learning new things will also be suppressed and limited.
Precautions on warrior road in trampoline park
1. Wear special trampoline socks to maintain good grip.
2. After you are ready to enter the Ninja Space projects, don't try to do anything beyond your ability.
3. After entering the venue, players should remove large or loose jewelry from their bodies. Please do not carry sharp, hard objects such as keys, lighters, glasses, and card issuance with you. Rivet jewelry, it is best to remove glasses and hearing aids if possible.
4. After entering the venue, children must be accompanied by an adult.
5. It is forbidden to start playing without the presence of management personnel. When playing, the management personnel will demonstrate once and conduct game training; the management personnel must check the safety protection measures.
6. Only one person is allowed to play at a time.
7. Avoid scratching your arm when playing with the grip function.
8. Do not disassemble the carabiner screws in the project.
9. Ninja Space Project has certain risks. Please do not use items that you cannot withstand or pass. For example: parents lift children to play; horizontal bars can easily cause injuries such as falling of children and arm strain.