How to Have Customers on Holiday in Children's Indoor Playground?
Views: 113 Author: Site Editor Publish Time: 2020-04-23 Origin: Site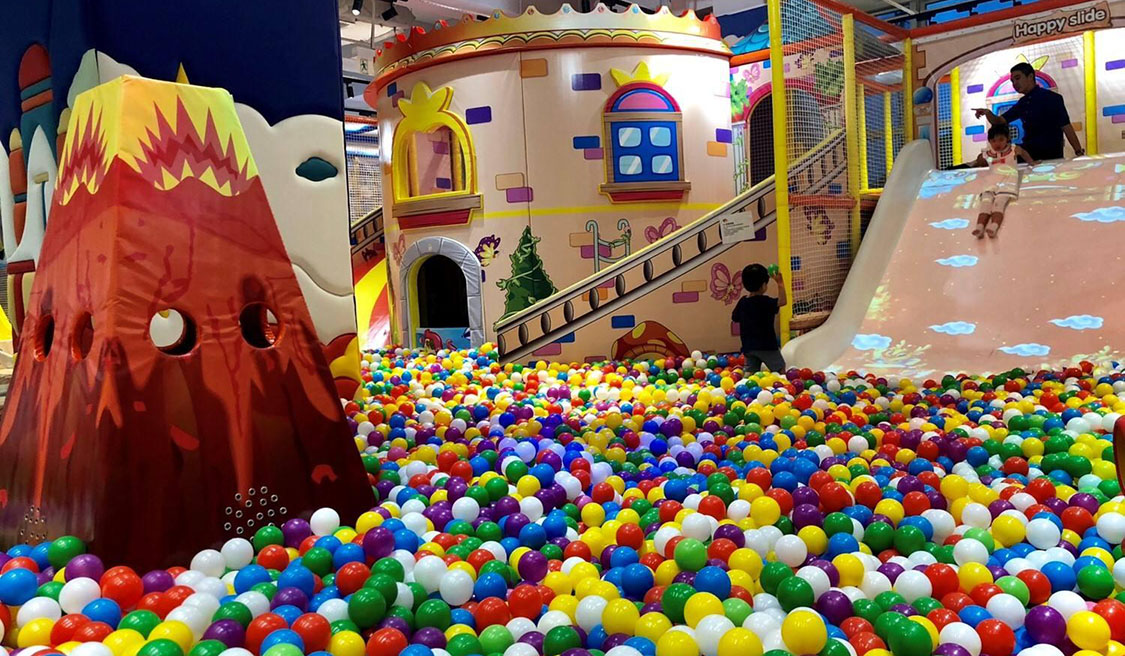 How to Have Customers on Holiday in Children

'

s Indoor Playground?
At various festivals, fancy kids' playgrounds have significantly increased the number of people and their consumption is high, but this is just the beginning. In order to keep customers who arrive at the indoor playground and increase their repeated consumption rates, fancy kids' playgrounds need to take certain measures to retain customers.
1. Actively Communicate with Consumers
Every time a consumer enters the store to consume, he communicates with you and experiences your service. Cherish every opportunity to communicate with customers, it is best to let consumers leave a little comment. Whether it is good or bad, it can let you understand the real thoughts of consumers.
Fancy kids' playgrounds should pay attention to the opinions of the top 100 customers when you are started. In front of these 100 feedbacks, you can sort out the most critical one or two needs of consumers, then enlarge it, and then meet these needs of consumers.
2. Don't Deceive Consumers That You Have Little Profit
Doing business and making money is justified, and you don't need to label yourself as a public good. This will make consumers feel that you are hypocritical. There is no cheap and high-quality thing in the world. You need to tell consumers that your fancy kids' playgrounds provide good play services. As long as you make quality and make the service unique, consumers are willing to pay, and profit is the foundation of survival and good service.
3. Respect for Consumers
Every consumer 's opinion is worth thinking. Although most of the questions asked by consumers sometimes make you bored and do not want to deal with it, please remember that consumers who are willing to make comments are consumers who have hope for you.
During the operation of an enterprise, it is always inevitable that some problems occur. When faced with questions from consumers, you should accept them openly and patiently, and do not rush to protect yourself. And in the face of the consumers' unreasonable occasions, they should be dealt with calmly. And don't talk badly. There is always a reason for customer anger. It must because that you haven't done something well, and you should often reflect and improve yourself.
In dealing with public matters (such as child injuries), it must be fair and just, and it must be both the generosity of large enterprises and the humility of small businesses. You should convey to your consumers the feeling of being sincere, reliable, and trustworthy and let consumers be proud of you.
4. Pay Attention to the Power of the Community
Build your own consumer community, gather your old customers and potential customers together, and build an online home for them. The value of the consumer community lies in creating word-of-mouth, topic interaction, information dissemination, training opinion leaders, listening to customer opinions, and all kinds of things that you think are beneficial to the enterprise. More importantly, by carefully operating this community for one or two years, you will find that management, service, and marketing costs will be greatly reduced.
5. Care for Old Consumers and Active Consumers
You should not be stingy when old customers and active customers arrive at your playground. You can give them some small gifts. Just let your customers know that this is your care for them and that you support them. Loyal customers are generally emotional, as long as you respect them, they will also reward you, trust you for a long time, and support you. Customers who support for you deserve VIP treatment.
6. Remember to Promoting Yourself All the Time
Disseminate the brand through various social media channels and spread your story with your customers. Through WeChat, Weibo, and news channels, go to all the places where your customers and potential customers will go, let them see you, and be proud of being your customers.
Hopefully, the six ways mentioned above can help you operate your fancy kids' playground well.