How to Make a Profitable Family Restaurant with Fancy Kids Playground?
Views: 65 Author: Site Editor Publish Time: 2020-12-16 Origin: Site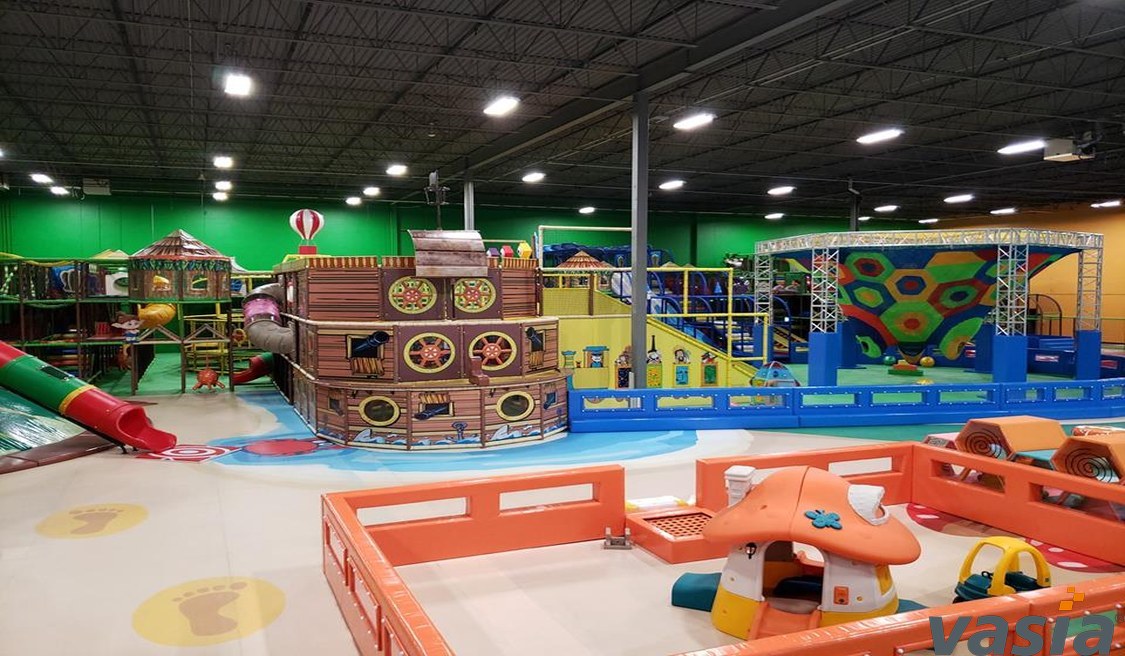 How to

M

ake a

P

rofitable

F

amily

R

estaurant with

F

ancy

K

ids

P

layground?
The rise of the second child's economy has driven the rapid development of family restaurants with play area for kids. There are so many family restaurants on the market, and how to open a profitable family restaurant is one of the issues that investors are most concerned about.
According to the Needs of Target Customers, Choose the Correct Location
Opening a profitable family restaurant with kids indoor playground, a correct location is critical, and to meet consumer needs, is the correct way to open the location. The target customers of the family restaurant are divided into two parts include children and parents. Parents, as the determinants, dominate consumption decisions. Therefore, the consumer demand of parents is an important guide for site selection.
In general, there are two types of parental needs, including temporary liberation and sharing companionship. If your family restaurant is positioned to solve the temporary liberation of consumer demand, it can be opened in a large-scale comprehensive shopping mall. The transportation is convenient and easy to reach. With a mini children 's play area, it is also complementary to the business formats of childhood education and family activities. If your family restaurant is aimed at parents who share companionship needs, you can choose to open in the suburbs or near the country park. The kids play place is equipped with a larger area and more equipment. There is usually no obvious difference between the dining area and the indoor play area for kids. Parents can play with their children and dine directly after entertainment. The more spacious space can accommodate many families at the same time.
Focus on Consumer Experience and Set Up Personalized Theme Activities
In terms of creativity, family restaurants can carry out personalized themed activities to involve children and allow parents to interact with their children. In addition to playing games to win prizes, such regular themed activities as birthdays and holidays can also be set up in the children's play area for DIY food, scene experience and other entertaining activities. Let parents and children feel that your restaurant is not only a place to provide food, but also a place where families can spend a good time.
Satisfy the

Needs of Mothers and Provide Quality Services
To get money from the family restaurant market, you must first understand the needs of moms. Moms are most concerned about these.
1. Health and Safety
Whether the restaurant food is hygienic, whether the restaurant environment, children's play area facilities, tableware, children's dining tables and chairs are clean and safe.
2. Nutrition Food
The design of the children 's menu should be scientific and healthy, and the proportions should be appropriate. The appearance of the food should be able to attract children to eat. The chef must undergo professional training in child nutrition.
3. Quiet and Elegant Environment
The atmosphere of the whole restaurant is good, the dining environment is elegant and comfortable, the space is very high to give a wide visual sense, and the lighting of the floor-to-ceiling windows also seems more transparent.
4. Professional Service Staff
Parents are very careful in taking care of children, but children are more difficult to control. If there is no professional staff, the emergency situation will be difficult to control. Therefore, the service staff of the restaurant must have experience in childhood education in order to provide parents with coping services and suggestions at any time.
5. Detail Service
For example, whether children's restaurants provide maternal and child rooms and diaper tables.
Various research reports show that the family industry is a sunrise industry with good prospects. The family restaurant with children indoor playground has been concerned due to its own entertainment and dining experience attributes. Many parents want to take their children to eat, drink, and play, while still retaining their exclusive space, and having their own social life. The family restaurant frees parents' hands.