How to disinfect adventure indoor trampoline park during COVID-19 pandemic?
Views: 82 Author: Site Editor Publish Time: 2020-09-08 Origin: Site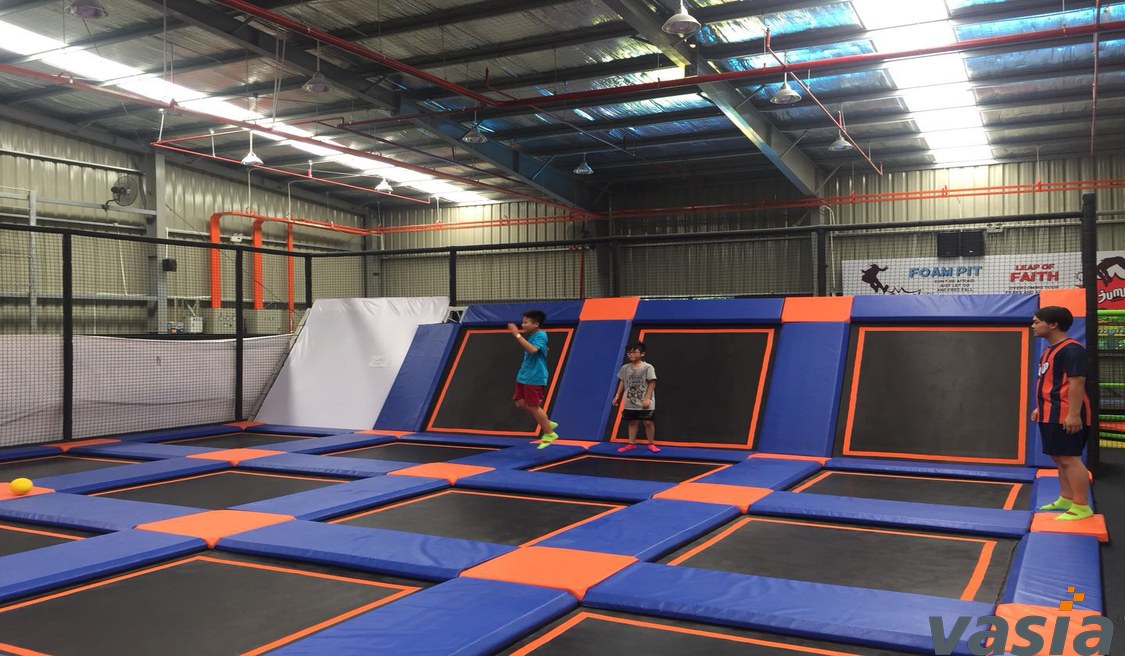 How to disinfect adventure indoor trampoline park during COVID-19 pandemic?
The Spring Festival in 2020 is destined to be unforgettable. As the war against coronavirus pneumonia started and continued, China was caught in an unprecedented war against epidemic. In order to protect people from the epidemic, the offline trampoline center had to be closed.

Combined with the current domestic situation, the epidemic in April may be basically controlled. Before that, what preparations do the trampoline place operators need to make to meet the outbreak of consumption after the epidemic? What about the counterattack? The following analysis hopes to help you.
Keep up with government policies and actively welcome the recovery
The epidemic is a national event. Many enterprises are within the scope of influence. The trampoline place must pay close attention to the relevant policies of the country and the local government and actively welcome the recovery, such as related subsidies, construction funds, financial policies, tax policies, return policies, etc.
In the early stage of resumption of work, in order to incentivize consumption, kids friendly indoor jump park must be deployed in many ways: customized group purchase discount packages, related event planning, increased online ticket sales, and joint foreign institutions to empower members rights, etc.
After the epidemic recovers, it is advisable to cooperate with the shopping center to conduct warm-up activities and carry out various themed activities to regain consumer attention.
Do a good job in store prevention and control and sanitation
After the epidemic, everyone will pay more attention to the environment and sanitation, and have higher requirements on the hygiene of the indoor jump place.
1.

P

revention and control

in stores
① Prepare protective equipment. Such as 75% concentration of alcohol / chlorine peroxide, peracetic acid disinfection solution; alcohol-free disposable hand sanitizer / wet paper towel / hand washing facility; disposable medical mask; disposable gloves, temperature detector, etc..
② Sort out the store protection process. For example, the "Relief Station" is set up at the entrance / exit of the store / project, equipped with no-clean disinfectant and thermometer, and equipped with dedicated personnel to measure body temperature here. Wash hands and change shoes before playing. The air in the park is ventilated 2-3 times a day for 30 minutes each time. Use chlorine-containing disinfectant to wipe the surfaces of frequently contacted objects such as amusement equipment, trampoline center fences, doors and windows, walls, parents' seating areas, etc., and then clean them with clean water.
③ Set up a prevention and control team. The store manager or fixed prevention and control team personnel regularly conduct health inspection and supervision on the store to ensure that the store's health prevention and control are in place.
2. Employee epidemic prevention investigation
①Real-time acknowledging of the staff's health. Although the current domestic epidemic situation is well controlled, the overseas epidemic situation is not optimistic, so we can' t take it lightly. Before the epidemic is completely over, we can use online messenger tools to report daily health status such as whether we have a fever, cough, contacted with relevant infected persons, and check the staff's epidemic protection.
②If possible, employees can also be equipped with masks, disinfection water and other epidemic prevention items, so that employees can fully feel the care of the park, which will lay a solid foundation for the indoor jumping playground to operate normally after the outbreak.
3. Plan a special topic or video on sanitation
In response to the reopening of business, it is best for trampoline fun zone to plan a publicity topic on sanitation and disinfection of the fun zone or a small video on it, mainly focusing on the professional standard operation of paradise cleaning and disinfection. Let mom and dad increase their confidence to allow the children to play here.