How to organize interesting activities for children in the community?
Views: 63 Author: Site Editor Publish Time: 2020-08-26 Origin: Site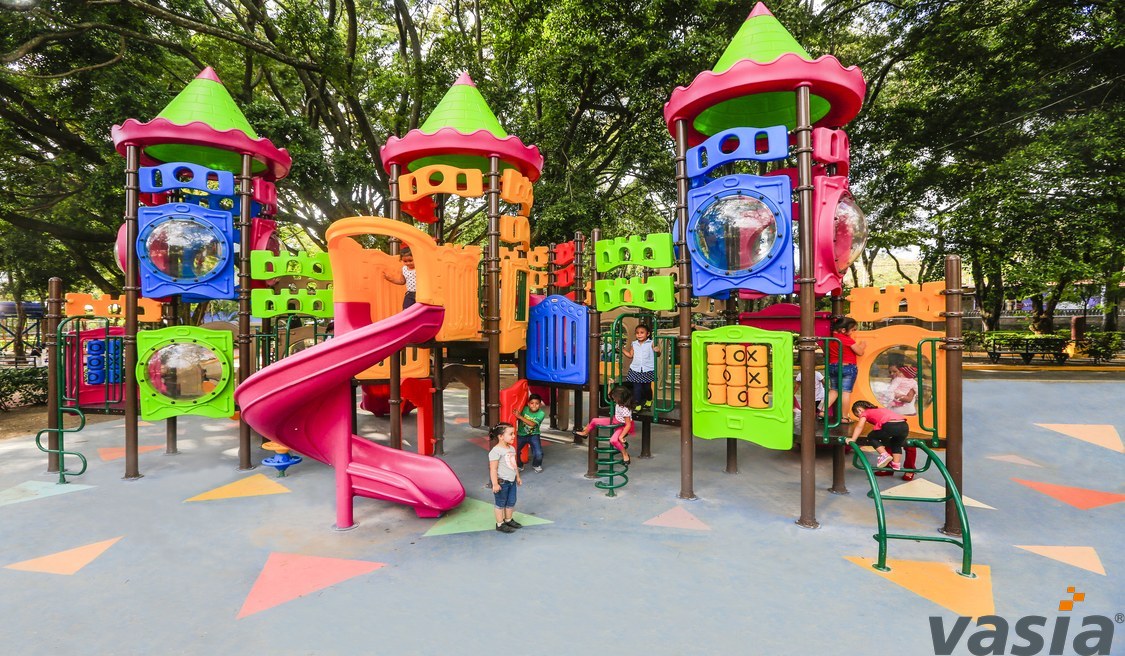 How to organize interesting activities for children in the community?
With the rapid development of society, more and more types of children's play methods have emerged. Community outdoor playgrounds are the main places for children's outdoor activities and are the carriers of children's play behaviors. It plays an important role in helping to promote children's physical development, intellectual development and healthy growth of children. How to organize interesting activities for children in the community?
Children's Day
With the advent of Children's Day, the community can organize various children's activities, such as children's handcrafts exhibition, children's talent shows, children's stage performances, and small children's stage plays.
C

ommunity

A

ctivities
Taking childlike innocence and interest as the core value, community should have made more efforts in shaping products and supporting facilities.
For example, the OCT Group in Chengdu organizes children to play together by purchasing the annual card of Happy Valley. The joy value of the theme park is fundamentally reflected in the product positioning.
Wanda Group has put the children's experience venue in the core position in the upgrading of the complex. The third generation product city complex's own brand "Wanda Baby King" is formed after integrating the parent-child paradise, original animation and parent-child online three major sectors. Children's industry is an important part of Wanda's cultural industry.
The Central Park Community of Zhongzhou opened a public vegetable garden orchard, and organized children to pick fruits and vegetables. This entertainment allows children to return to nature and learn about crop growth. Nowadays, most children are addicted to mobile games, while children in this community can enjoy nature and get close to nature. It is a different outdoor playground in the city.
Community Playground Equipment
As long as the venue allows, the community are equipped with various large-scale children playground equipments, including inflatable castle, ocean ball, slide, etc. However, observing the playground equipments in the community, most of them still stay at the level of children's playgrounds more than a decade ago. A few kinds of children playground equipments such as slides and seesaws have remained the same for many years. Therefore, the community needs to update the equipment and creat novel children playground environment, such as obstacle course equipments, trampoline for children and so on.
Community Entertainment Themes
"It's hard to succeed in designing children's entertainment themes from an adult's perspective, and it's necessary to be clear about children's demands," said professionals. Pick up our forgotten childhood memories, see how kids love to play and think how to create community children's themes.
1. The creation of an orchard greening community allows children to pick fruits and vegetables in their own community and get close to nature.
2. The establishment of a small zoo in the community can allow children to feed small animals in the community and cultivate children's nature of caring for animals.
3. The construction of community Stone Park can realize children's dream of rock climbing, organize kids rope courses and cultivate children's courage.
4. Make use of the old tires in the community to build a tire world, which will become a place for children's daily play.
For children, the large-scale children playground equipments and more diverse activities provided by the outdoor environment can improve children's physical fitness, physical coordination and social ability. As an open environment specially designed for children, the community outdoor playgrounds is self-evident in the importance of children's growth.