Some toddler play area design tips
Views: 97 Author: Site Editor Publish Time: 2021-01-05 Origin: Site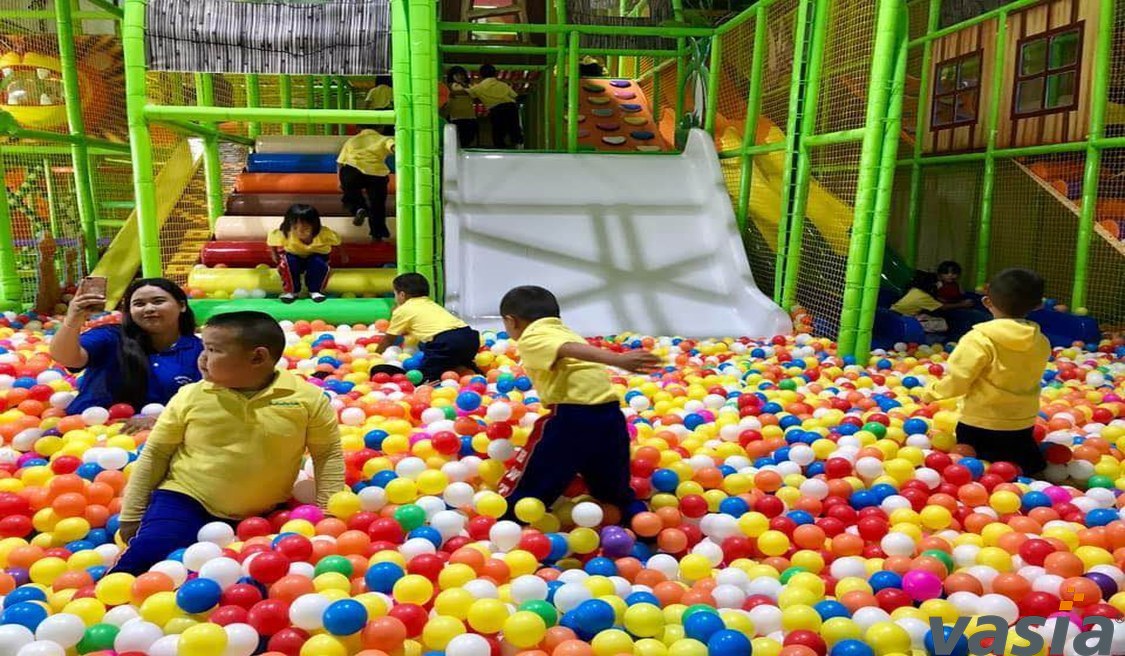 Some toddler play area design tips
In all educational spaces, toddler play areas are the places where experience is most promoted. Toddler play area filled with colorful cartoon patterns and a large number of rides are outdated. What is a toddler play area? This is an issue that we need to consider in depth when designing a toddler play centre. In the design, we need to consider this issue from the perspective of educational needs and children's ages.
The design should provide a private space for toddlers
From the development process of children's behavior, we can realize that a young and ignorant children need to be carried out in a space under their control. In an open toddler play area, independent and stable space has positive significance. Therefore, the space of the indoor play place for toddlers should be produced in the respect of children as independent and complete individuals. Each child has different learning and life needs due to differences in qualifications. They should be allowed to enjoy private space in toddler play area. Territoriality can meet the most basic needs of mankind. In the design, colorful colors, comfortable furniture and education technology are seamlessly integrated into a multi-functional and highly secure learning space by setting up a semi-open or fully open small public space. All of these are for children to learn and play in real and private situations. Such environmental design greatly aroused the curiosity of children and stimulated their endless desire to explore.
The design should respect toddlers' mobility
Active is the nature of children. Based on the design of children, it is necessary to reconsider children's activities in terms of toddler play area environment and curriculum form, and the toddler play area needs to be redefined. The learning environment will generally have several functional areas: learning area, display area, communication area, rest area and personalized activity area. In terms of design goals, a good teaching environment should be convenient, safe, removable and beautiful. The fancy kids playground is the main learning environment for children. If we build the fancy kids playground well, then our design goals will be at least half achieved.
The design should fit the safe size suitable for toddlers
At the beginning of the construction of the playground indoor toddler, it is necessary to fully grasp the details of the internal structure about the toddler play area, and to design from the child height while meeting the size requirements in the building code. 0.9m is the safety dimension that is often encountered in the construction of toddler play area, and it is the safety height for the protection of low windows and floor-to-ceiling windows. However, considering the needs of young children to obtain a richer visual experience, the window sill surface can be appropriately lowered in height, and at the same time, safety protection that does not affect vision is set. The height standard of 6-year-old children in toddler play area is about 1.2m, so it means below 1.2m is a part that children can often contact. It is necessary to avoid setting lower storage partitions and display shelves in the operation area, which will prevent young children from being hit and injured.
Toddler play area is a place where young children live and learn, and each internal structure size is worthy of careful consideration. In the overall space of the indoor play place for toddlers, we should not only pay attention to the sense of space created by the physical size, but also pay attention to the emotional resonance that each space sense brings to the children's psychology. In addition, as a kind of educational place, toddler play area also needs to meet the educational model of the early childhood stage.