What Should Wear during Adventure Rope Course?
Views: 80 Author: Site Editor Publish Time: 2020-07-23 Origin: Site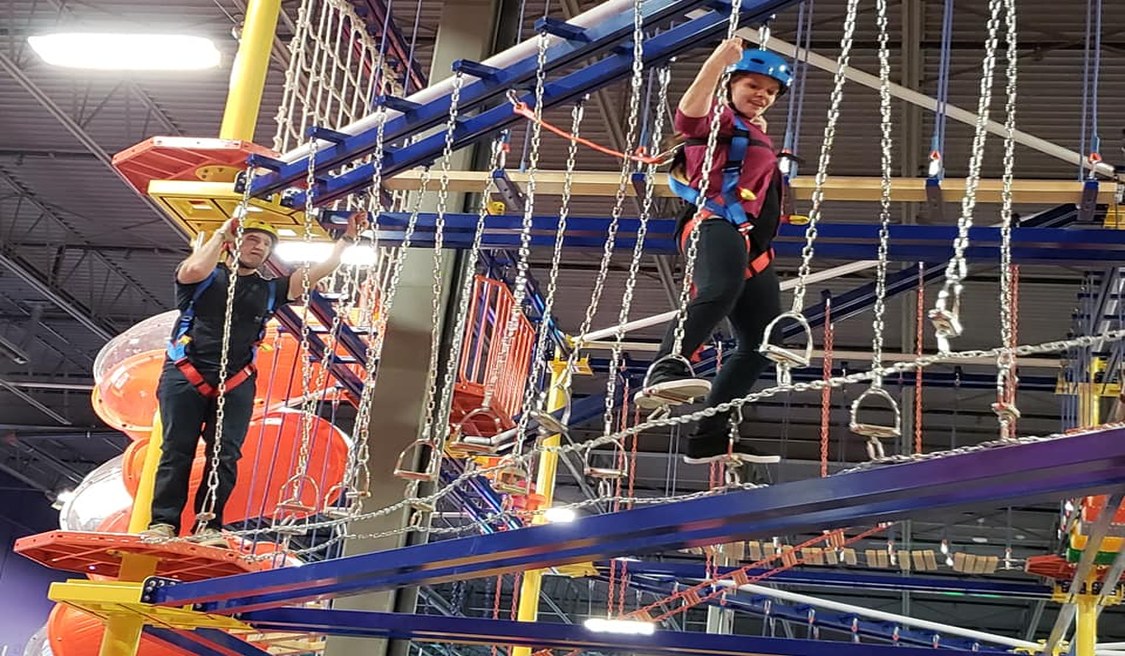 What Should Wear during Adventure Rope Course?
There are a lot of things to pay attention to in outdoor adventure rope course. In the activity, some small details will be ignored or even forgotten, but it is these small details that often lead to very serious consequences.

1. Psychological Requirements
The training of adventure rope course camp is designed based on the principle of'the least experience and risk, the biggest psychological transcendence'. Therefore, participants do not need to have super physical strength, only need to relax their psychology as much as possible during the training and actively participate in the course. Those who take part in the development training must practice strictly according to the guidance of the coach, rather than be competitive.
People in adventure rope course should be confident, modest, cooperative and mutual respect. The most basic training attitude is to have a positive heart, be brave to accept challenges and make attempts.
2. Health Requirements
For the trainees participating in the training, they must have a comprehensive physical examination. People suffering from serious heart disease, high blood pressure, asthma, epilepsy and other sudden diseases, people suffering from acute infectious diseases and other diseases not suitable for public activities, special groups such as pregnant women who are not suitable for expansion training activities, people with habitual dislocation, fracture history, cerebral thrombosis and serious lumbar and cervical diseases cannot participate in the training activities.
3. Discipline Requirements
(1) All participants in the training must obey the arrangement and command of the coach and the assistant. Without permission, they are not allowed to leave the site for other activities unrelated to the training.
(2) During the course, everyone is strictly prohibited from smoking, receiving and calling mobile phones, eating snacks, and entering and leaving the venue at will.
(3) Personal belongings shall be kept by themselves and shall not be placed at will to prevent loss and damage.
(4) If there are interactive exercises in the training, all participants must operate according to the requirements of the coach, and shall not violate or withdraw without permission, so as to prevent injury or affect the collective mood.
(5) During the training period, except for special circumstances, students are not allowed to go out. If students want to go out, they must ask for leave and apply to the instructor. They can only leave after being approved.
(6) Participants should take good care of all training facilities and natural environment.
4. Equipment Requirements
All participants in the training shall wear loose and easy-to-move clothes, preferably special sportswear. They shall wear comfortable sports shoes. Women shall not wear skirts and high heels. Everyone shall take their own water glasses and other personal items.
When taking part in outdoor adventure rope course, the above requirements must be paid more attention to. When completing the adventure rope course, the safety and health of ourselves and our partners must be ensured.