What are fun games to play for team building in the adventure trampoline park?
Views: 678 Author: Site Editor Publish Time: 2021-02-09 Origin: Site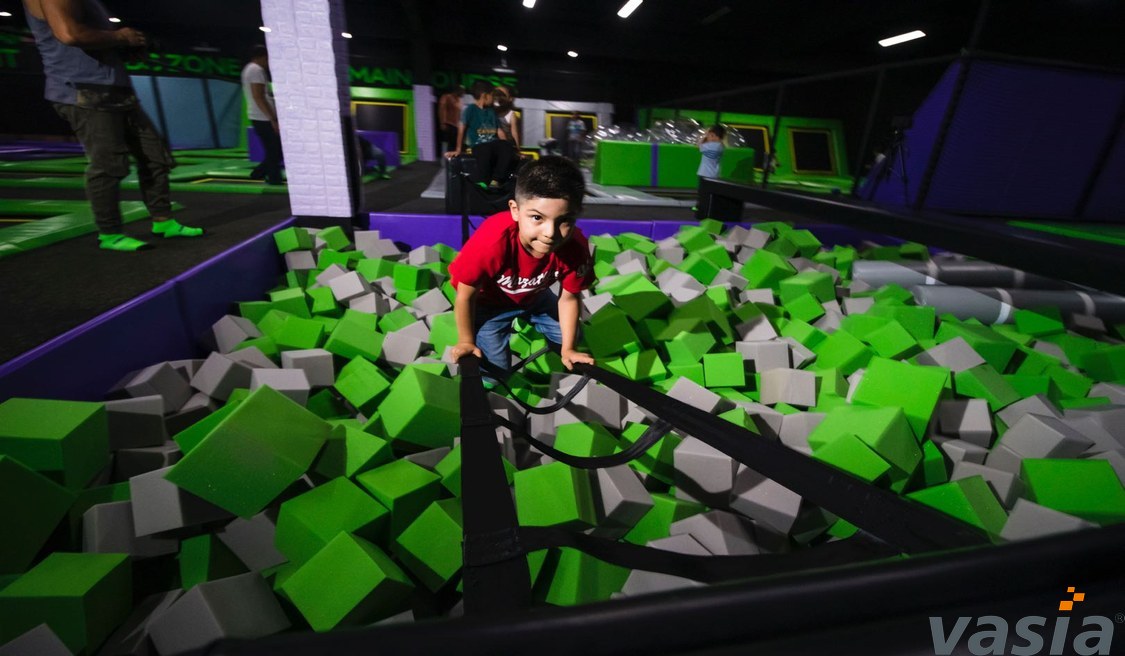 6 Crucial Points in Running Kids Friendly Indoor Trampoline Place
At present, many indoor children's playgrounds or sports halls in China regard trampoline parks as a popular and high-return children's play project. After the project is officially put into operation, how to operate it? If you follow the points, you are halfway successful.
F

irst

,it

is the opening activity.
In the preparation for opening, we must find ways to promote the basic overview of the trampoline hall to local customers, such as opening hours, opening discounts, opening activities, etc. We should increase publicity to make known by all the people, which can lay a good foundation for business development.
Second, it's

the positioning of the customer group.
Although the trampoline hall is in the form of a paradise, it has more functions and a wider audience. It is not just a patent for children, adults are also a large audience for it. Most people go there for relaxation or fitness exercise, and it can provide trampoline projects of different levels for adult groups. Adults need more space when trampolining, so it is best to divide different areas for adults and children to improve the experience.
Third

, it's

the

characteristics.
The indoor theme environment, personalized decoration, stylish and cool play items, clear and prominent themes, indoor music are extra points of the trampoline hall, which can attract customers to consume.
F

ourth

, it's

the

cooperation

.
How to let more customers know us and come to experience? The promotion of the foreign trade alliance is a good way, such as customers who buy children's clothing in children's clothing stores, giving children a free experience coupon (or discount coupon). Customers who go to the trampoline hall can be given children discount coupons for food and beverages, etc. What's more, win-win cooperation is the mainstream.
F

ifth

, it's the

service

and

member maintenance

.
People at the trampoline hall should learn to impress customers with intimate service. Service is one of the most effective ways to conquer customers. Different service qualities give customers a different experience and create more added value. Whether the service is attentive or not has a direct impact on the customer's experience and the reputation of the trampoline hall. After winning the reputation, the company provides member recharge and other services. On the basis of obtaining major customers, it can withdraw from a series of promotional activities to win more customers.
Finally, it should hold promotions during holidays
The summer and winter vacations for students are the hottest days for the indoor trampoline business. During the one to two months of winter and summer vacations, it is recommended to create a "learning" image for the trampoline museum. It should create a place for children to eat, drink, play and learn and at the same time it should also give students preferential prices, so that parents are more willing to take their children to the trampoline hall.
If you have already invested in the kids friendly indoor trampoline place, you can try the above suggestions. I believe you will make it better.