Why Do Children Need Outdoor Education?
Views: 83 Author: Site Editor Publish Time: 2020-05-28 Origin: Site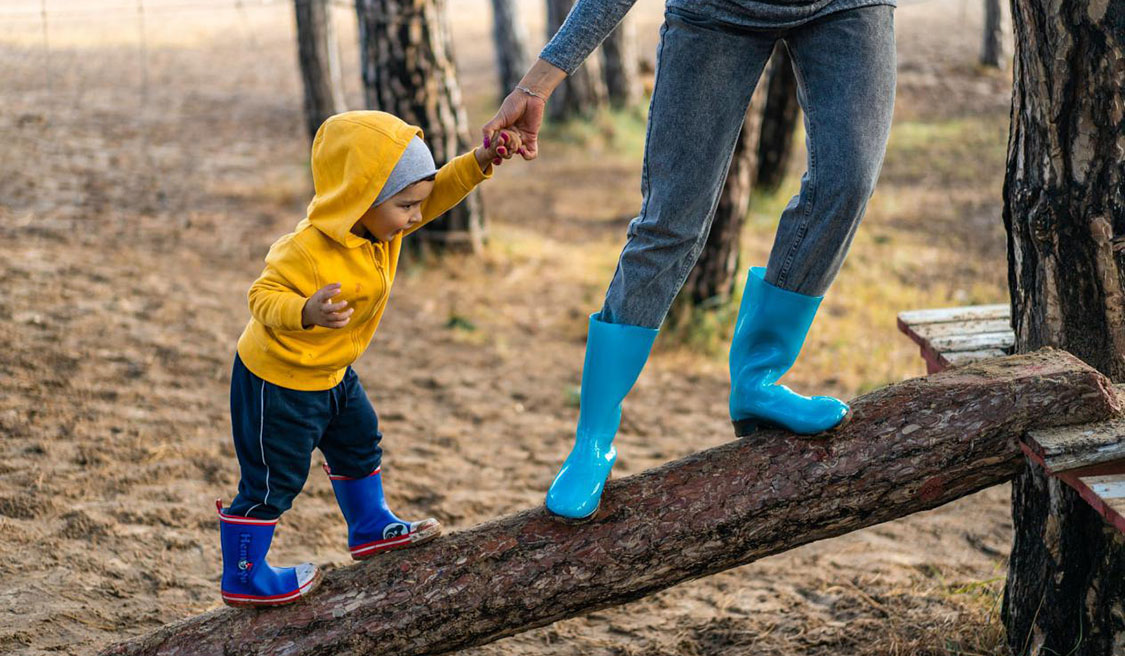 Why Do Children Need Outdoor Education?
Outdoor sports can not only satisfy children's playful nature, but also increase their intimacy with nature. In recent years, a series of organizations and institutions related to outdoor education have sprung up. Summer and winter camps with the theme of climbing, rock climbing and cross-country are very popular. The whole society generally believes that children need outdoor education. Since outdoor education is so popular, what is it? In short, outdoor education is a kind of experiential education in outdoor environment. Different from kids outdoor playground, outdoor education can let children learn many things that they can't learn in school.
The

O

rigin of

C

hildren's Outdoor Education
Children's outdoor education originated in the United States and has a history of more than 100 years. In 1861, summer camps began to be held in parts of the United States. By 1876, commercial summer camps appeared in the United States.
In 1907, British Lieutenant General Robert Baden launched the Scout Movement. He hoped that children could master practical outdoor skills, cultivate children in physical, intellectual, psychological, social and other aspects, so as to meet the standards of social growth.
After that, the first outdoor education institution in Scotland and the first Jungle School established in Denmark were regarded as the origin of modern outdoor education.
With the development and dissemination of scouting and the establishment of the First Outdoor Education Award, the Duke of Edinburgh's International Award, the definition of outdoor education has been recognized by the academic community and gradually formed a separate discipline category.
Outdoor

E

ducation in

D

ifferent

C

ountries
The government of New Zealand regards field survival as a course for primary and secondary schools. They believe that outdoor education enables students to develop personal social skills, provides opportunities for students to become energetic and safe in outdoor activities, as well as to protect and pay attention to the environment.
The Australian government has issued "nature amusement pass" to primary school students, requiring them to complete 15 things before they are 12 years old, including inventing a game and playing it for more than 3 days. These games include climbing trees, hiking, building castles on the beach, building small houses, etc.
The Japanese government regards the field survival ability as a necessary life skill for primary and secondary school students. They have set up a special training base and stressed that students' physical education should be carried out in combination with nature.
Russia has a population of 150 million, but there are 55000 outdoor camps in Russia. They regard the outdoor camps as an important facility for cultivating future successors. After the Wenchuan earthquake in 2008, 184 children affected by the disaster were received in the outdoor camps in Russia. These children had a three-week rehabilitation recuperation here, which was very effective.
American parents pay more attention to their children's experience activities in nature in the process of raising their children. They think that nature is the best school and the place for human beings to learn survival skills. The Boy Scouts of America is the largest youth organization in the United States. Founded in 1910. Barack Obama, Bill Clinton, George W. Bush, Bill Gates, Jordan and other world celebrities have participated in the boy scouts.
Although there are a large number of kids outdoor playground around the world, they are quite different from the real natural environment. Children can't get real outdoor experience in these kids outdoor playground. The only way for children to have a real outdoor experience is to let them participate in outdoor education.