Why should parents choose forest school?
Views: 77 Author: Site Editor Publish Time: 2020-12-31 Origin: Site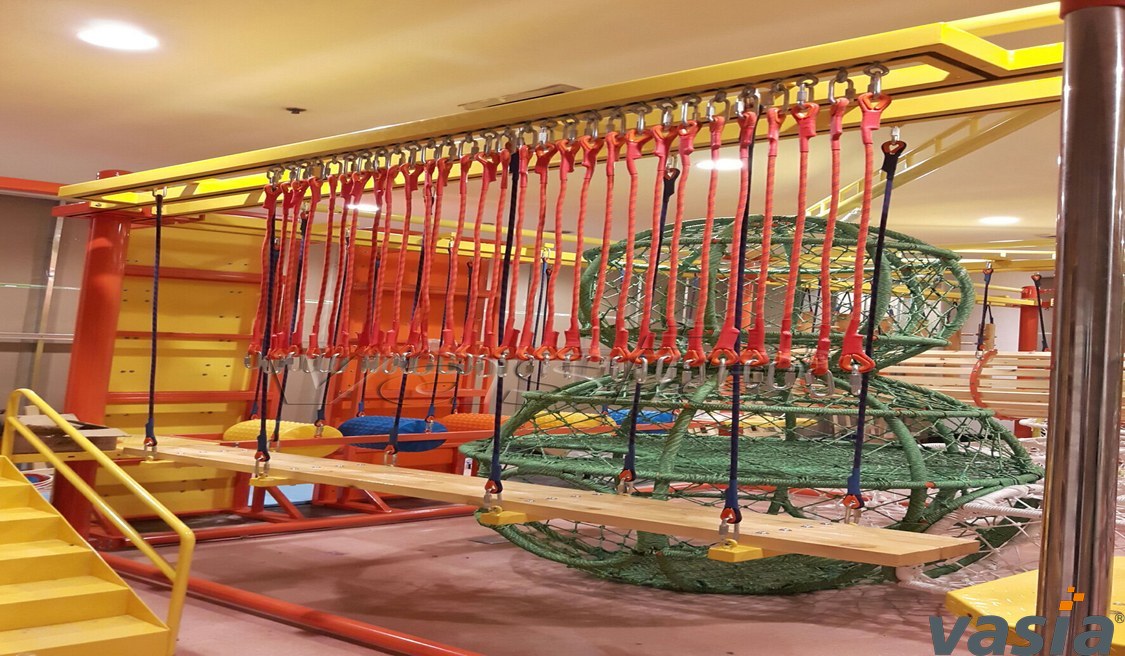 Why should parents choose forest school?
The forest school originally originated in Northern Europe. It is a ropes course that uses the unique environment of nature to help students achieve vivid and effective learning. At present, in large domestic cities, this innovative education model of forest schools is increasingly favored by educators. So what exactly is a forest school?

What is a forest school?
The education method of the forest school involves the development and cultivation of academic, professional and social aspects. The focus is not on learning in the forest, but an effective learning method that uses natural resources in the forest to promote learning. The curriculum design of the forest school is very rigorous. In the forest school, students can not only explore in nature according to the content of the subject, but also cheer together when they discover the mysteries of nature. Such a kids rope course is very helpful for learning.
Educational significance of forest school
Forest School as a supplementary education course for mainland ropes course has a significant effect on stimulating students' interest and efficiency. Educational significance of forest school. Most students like to explore with teachers and design a matching forest education curriculum plan for the classroom theme they are studying. For example, on the subject of mathematics for a 3D structure: which shapes are the strongest? In the challenge course training, the teachers led the students to study buildings of different shapes from all over the world on this topic, and focused on the Eiffel Tower in France. Then the teacher took the students outdoors and started to build their own "Eiffel Tower". Through practical learning methods, students can apply the knowledge in the textbook to real life situations. It not only achieves the school's teaching goals, but also has full of fun in the learning process.
Education goals

of

forest school
The educational goal of forest school is to train students to become independent thinkers, so that they have the ability to anticipate risks and take responsibility. Through the adventure park ropes course of forest school, students can make correct judgments and choices when facing problems. These high-level skills and good qualities are what employers expect to see in young people now.
Development of forest school
At present, forest school education is developing rapidly in China. In addition to Beijing, the forest school has already conducted relevant courses in Shanghai, Guizhou and Chengdu. What's more, it has successfully established a forest school education base in Hong Kong. In the UK, forest schools are also very popular, and many schools have set up courses for forest courses. Forest school makes students feel the joy of learning, which is the reason for its rapid development.
There is no age limit to learn any aerial challenge course of forest schools. In fact, outdoor activities can promote physical and mental health. Research reports show that long-term outdoor activities can alleviate depressive symptoms and reduce the incidence of obesity. Forest school is a way to help students achieve their full potential, and it has been recognized by more and more educators, parents and students.